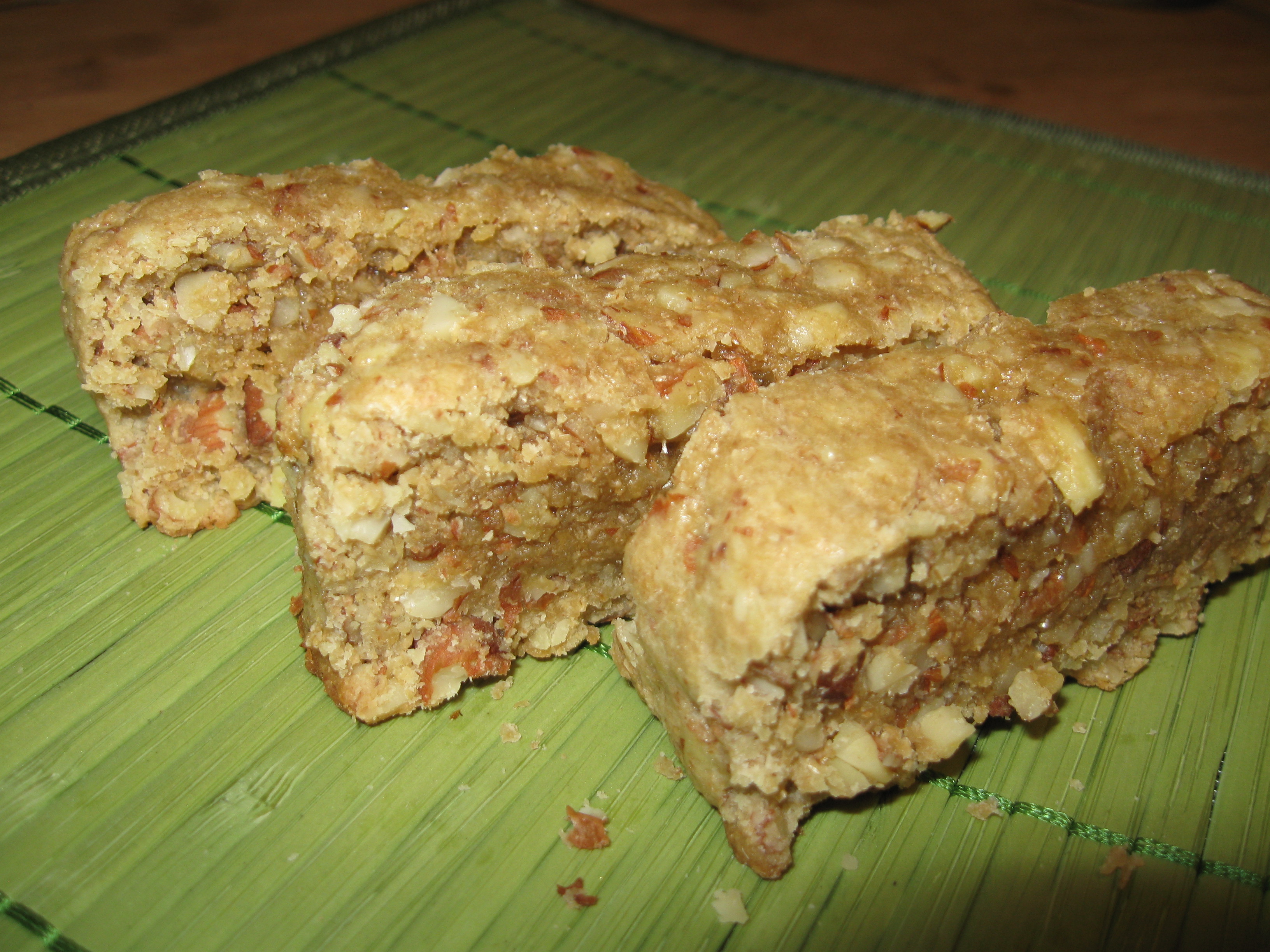 Can something
THIS
good
be unleavened? During the 7 Days of Unleavened Bread/ Passover we ate only bread that was free of yeast and other leavening. This symbolizes putting sin out or being unleavened. Such a tall order for most Americans who are mainly bread eaters!
On the first day, my friend Patricia gave me some of these unleavened Almond Biscotti. They looked like regular biscotti but tasted so buttery and GOOD!! What a treat for the Holy Days! Of course, I had to ask for the recipe! Hope you try it.
Yeast-free Almond biscotti
(From a cookbook with unleavened bread recipes and this particular one was adapted from Joyce Stiver)
1/4 cup + 2 Tbsp butter (original recipe says 1/4 cup butter)
1/2 cup + 2 Tbsp brown sugar (original recipe says 3/4 cup sugar)
2 eggs
1 tsp vanilla
1/4 tsp salt (I used Real Salt--
win a goodie package of Real Salt
)
1 cup finely chopped nuts (I used raw almonds but pistachios are great here)
2 cups flour
Melt butter and blend in sugar, vanilla, salt and eggs. Add flour and nuts then knead until it forms a soft dough. Make two logs 14 x 1 inch long. Flatten log on a cookie sheet with parchment paper/Silpat. Bake at 325 F (160 C) for 25 minutes. Cool for 5 minutes then with a sharp knife, cut biscotti into 1/2 inch pieces diagonal strips and bake 1 minute longer. I did not frost mine but you could also drizzle the biscotti with melted chocolate or mint chocolate. Enjoy!
Cheers,